I know, I know… it's too early to say the 'C' word, but we LOVE Christmas at Soto… and we want to be prepared!
We love the chintz, the music and the opportunity to really go for it with our Christmas campaigns. And we've had a few over the years!
From digital games and Santa toasties in the early days…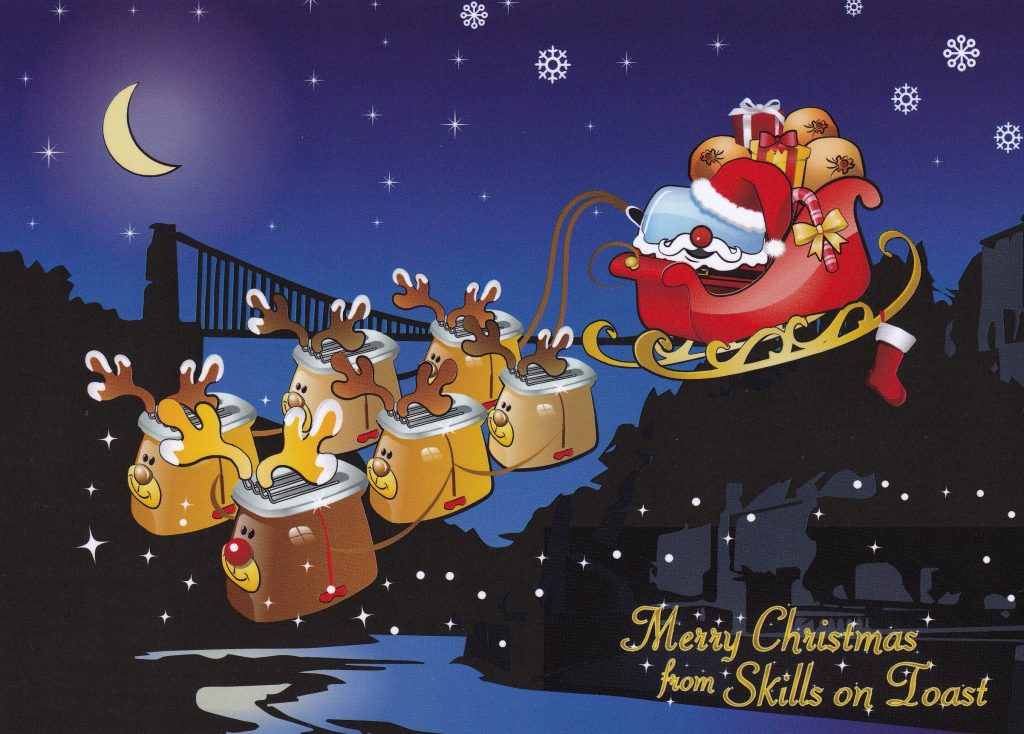 The 'Yule Login' website…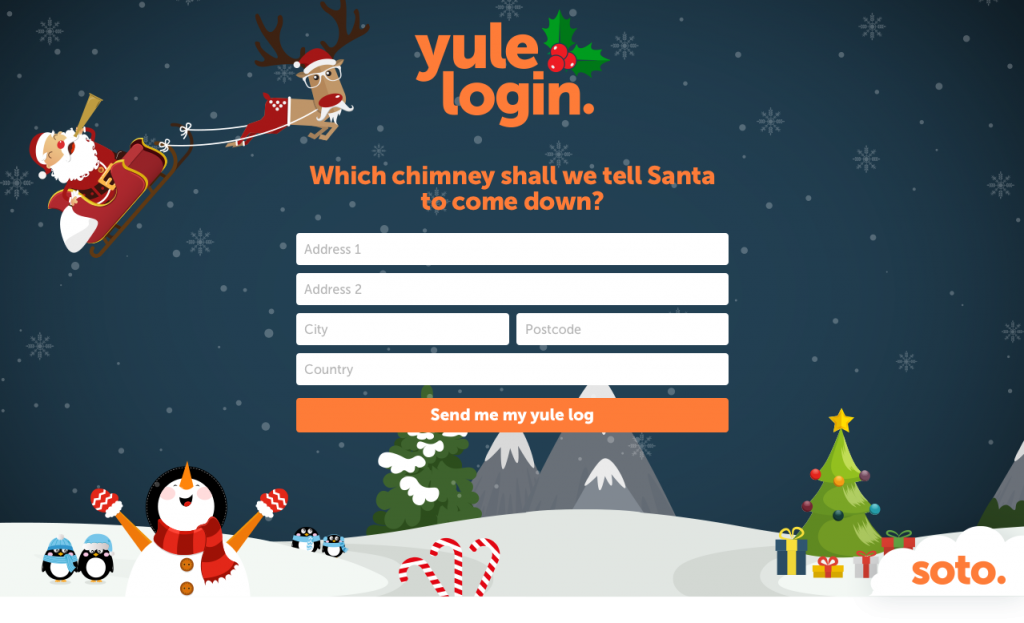 Giving Jasper a starring role…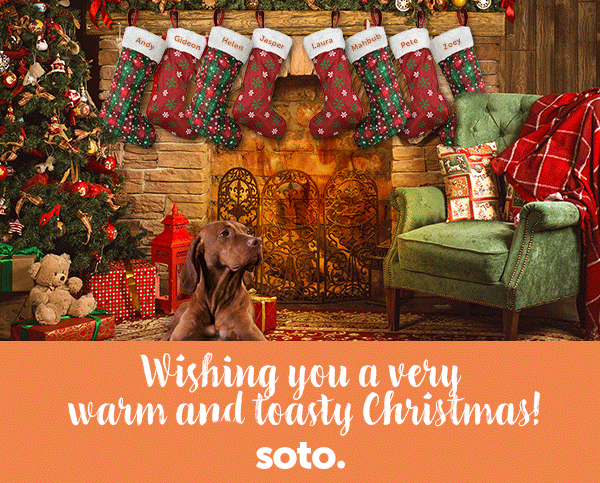 And who can forget the dancing elves of 2017?
It's safe to say that we LOVE Christmas and try to use it each year to connect with our clients and thank them for supporting us over the previous twelve months.
We have some really exciting plans in store for Christmas 2020, so look out for changes to our website on 1st December and messages in your inbox!
If you'd like to Chrimbo your logo, winter your website (think snow drifts, falling snow, Santa hats, that type of thing) or even plan an entire Christmas campaign, then please don't hesitate to get in touch.