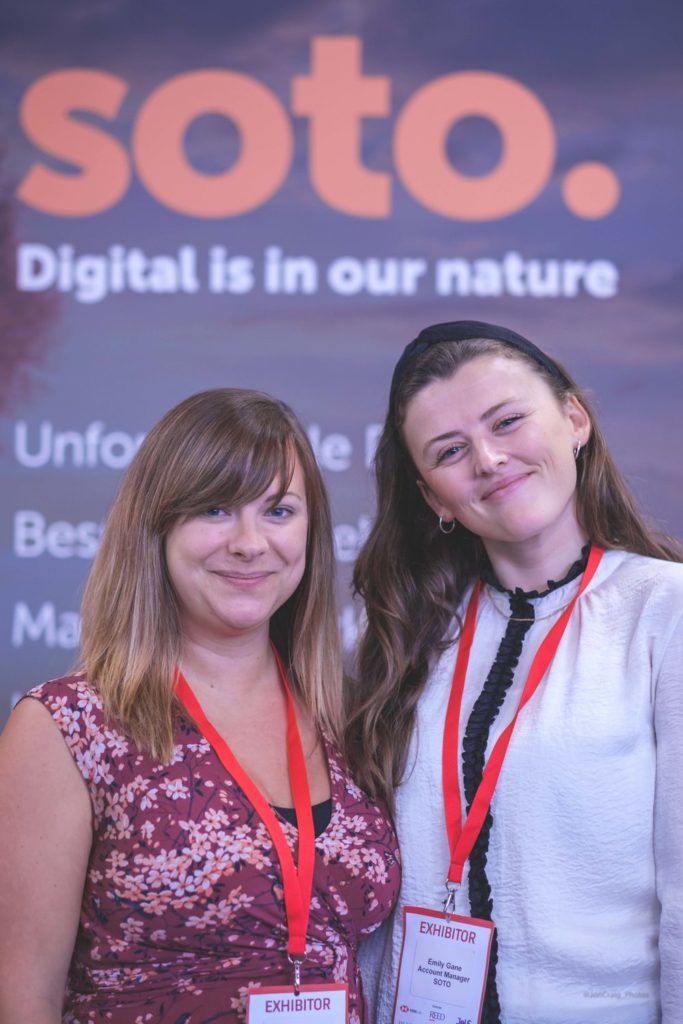 Wow, June was a total whirlwind for us here at Soto HQ. We had a fantastic time at the Business Showcase South West 2019 – thanks to our brilliant designer, Pete, and the guys at Insight we were really happy with the stand, and, just in time we also launched our new website to celebrate 10 years of Soto!
It was our third year at the show and definitely our favourite so far. The atmosphere was great and we had some really interesting conversations with some fantastic businesses.
It's a great opportunity to get to know other companies and what's going on in Bristol. This year we concentrated on understanding what our clients love about us and then portraying that on our stand. We focused on offering website health reports, advice, and generally showing off our portfolio!
The whole team had a brilliant day and had a post-showcase toast to ten wonderful years of Soto – here's the ten more!