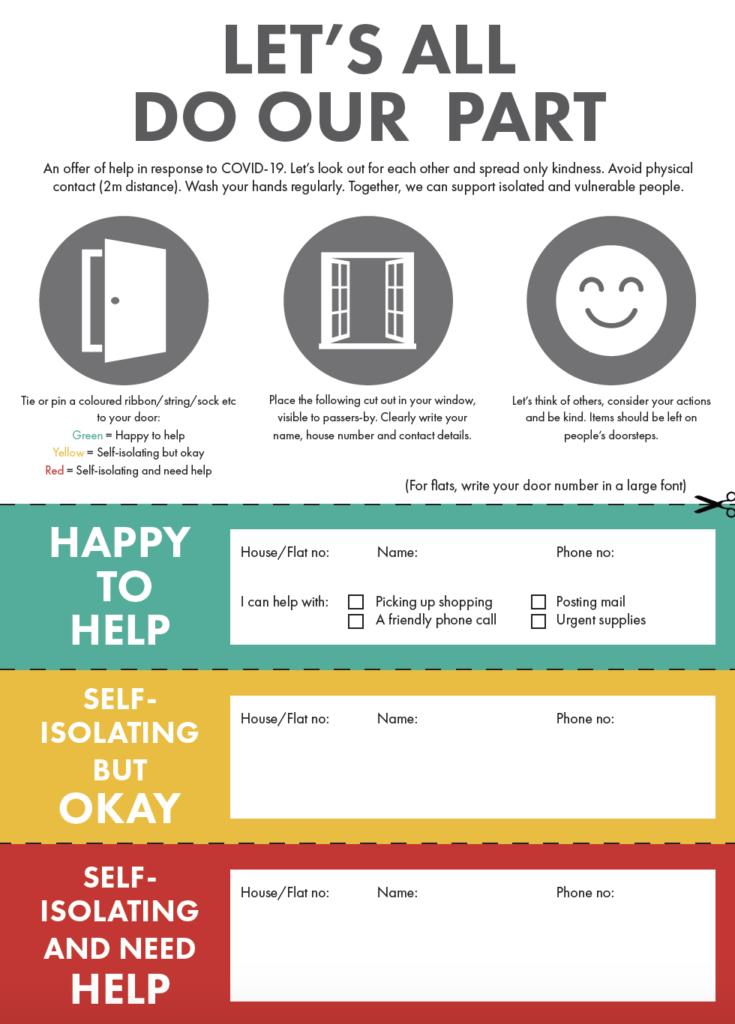 We recently put a message out on all our social channels, to say that we're happy to give advice on how you can keep your business going online, whilst more and more of us are self-isolating, and we've had a really nice response!
Our favourite request came from Lee McMahon – inspired by a story he heard about a Corris Uchaf – a small village in Wales that totally shut itself off, he came up with the idea of creating a printable leaflet that could be distributed through people's letter boxes – giving them a way to keep self-isolating, but signal to the outside world whether they need any help, and equally to let people communicate that they are willing and able to help others.
We thought this was such an amazing and heart-warming idea and jumped right on it – click here to download your own copy.
Just print off and follow the instructions – we know of at least one town where these are being distributed and we're just chuffed to bits that we were able to help.